IMPORTANT UPDATE: ALL AUCTION ITEMS MOVED TO APRIL 9th- 2019!
GrinderTrader.com is now Offering an Auction option for Tub Grinders and Horizontal Grinders. (Scroll down for a list of grinders to be auctioned or for the next auction date.)
Have you ever thought about buying or selling a grinder through an auction?   Let's face it, auctions can go well or poorly for either the buyer or seller.  You may buy something too small.  You may try to sell through an auction company that has no clue how to promote a grinder.  By using our auction option, you can rely on sincere evaluations of your needs and a chance to buy or sell at your price.
In keeping with our philosophy of offering a great service at a fair price, our auction plan is true to form.  For full disclosure purposes, you should read and understand the auction agreement  and terms. However, our auction has been set up so that the fees for the buyer/seller are similar to mainstream  auction companies. Only our auctions will have the advertising power of  GrinderTrader.com.
For more information, add a grinder or to gain bidding access to this auction please call 330-323-1146 or fill out our contact form.
The following machines will be featured in an online auction on April 9, 2019.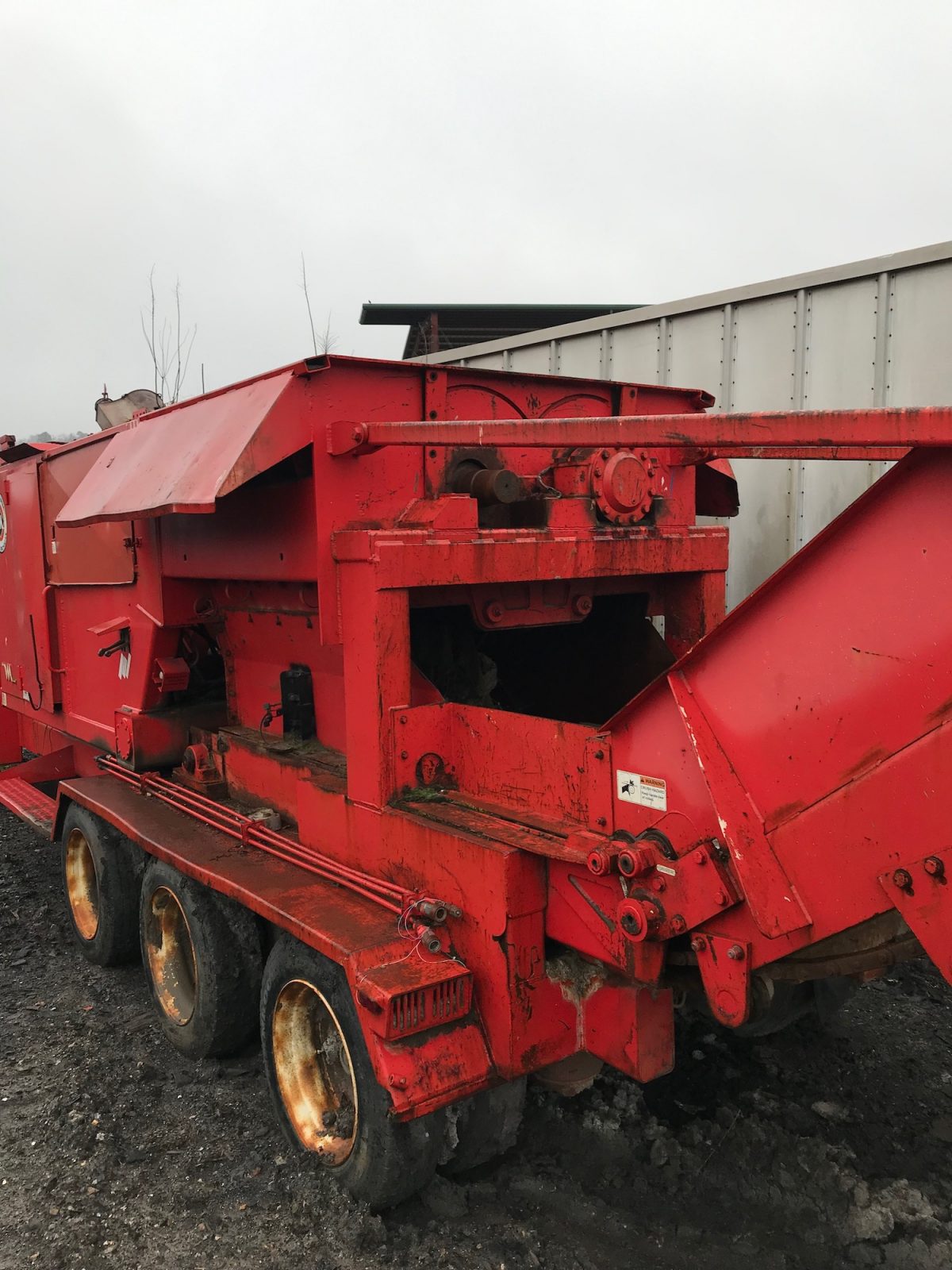 Dual shaft shredder. Info coming soon.
Horsepower :
Type : Shredders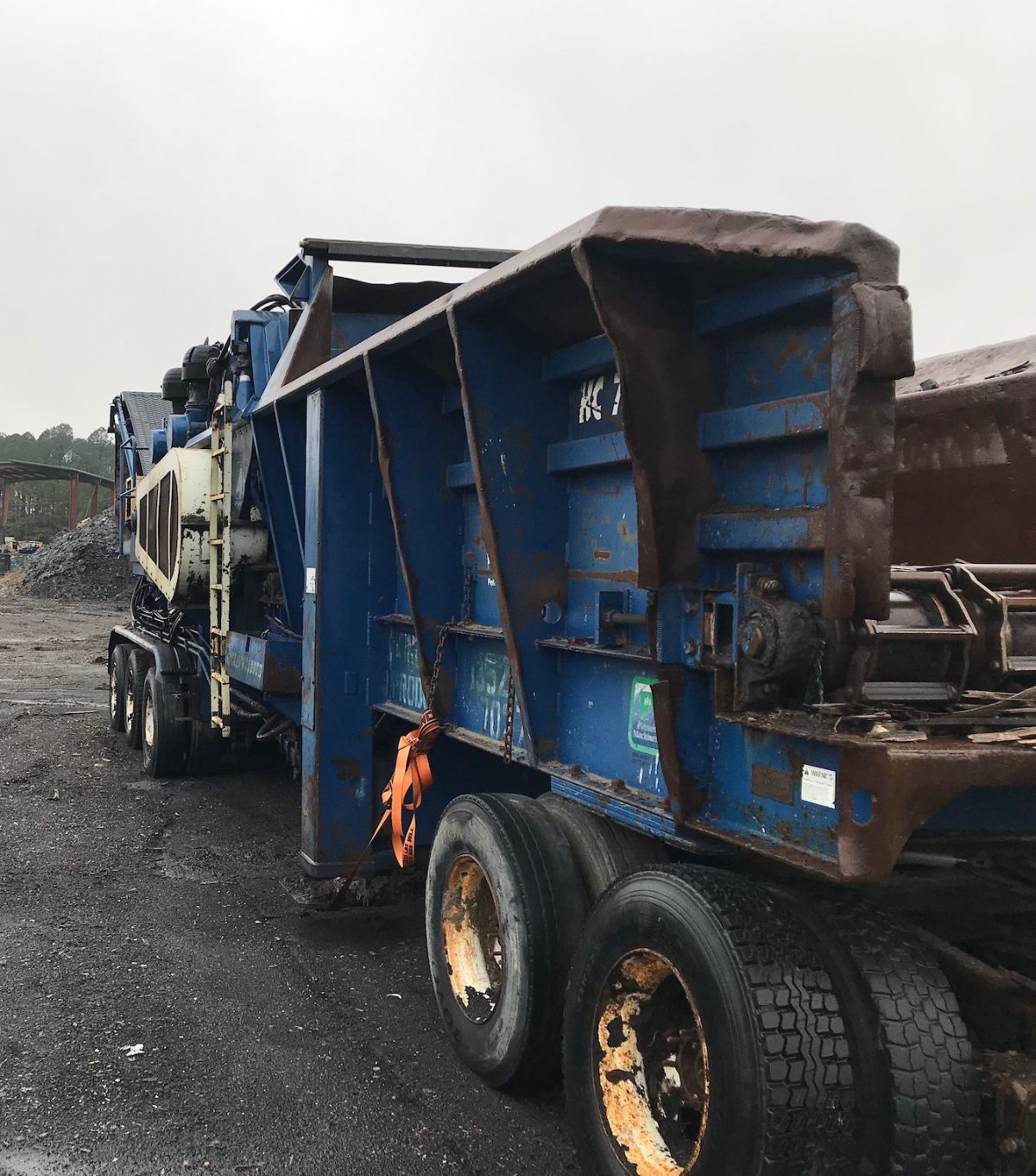 Big horizontal grinder for sale. More info coming soon.
Horsepower :
Type : Horizontal Grinders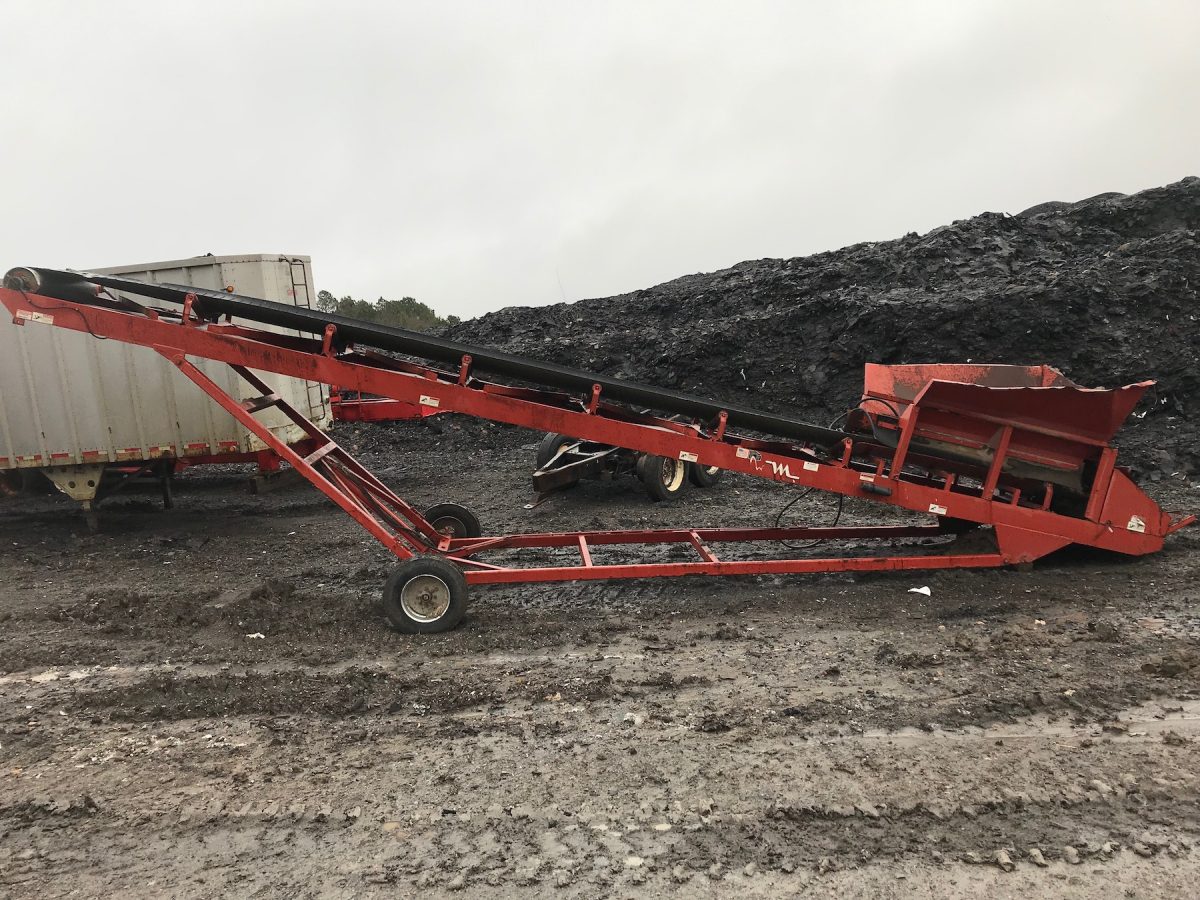 40′ long x 48″ hydraulic stacker with small hopper.  Model year is estimated.
Horsepower :
Type : Other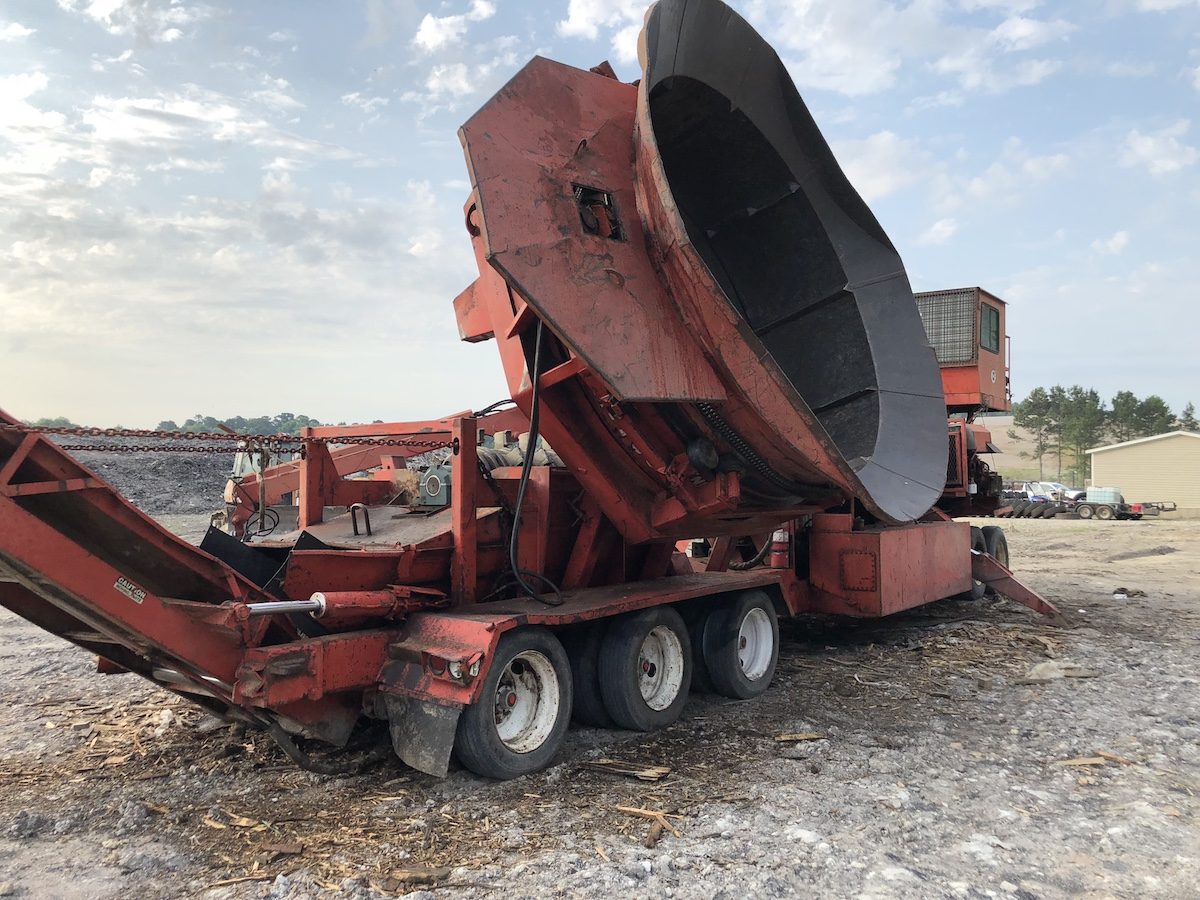 Newer tires. Good engine and clutch. Remote Control and Magnetic Head Pulley. Morlift 450 Grapple Loader. Decent Cab with Joystick Controls. The 3412 should be at least 860 HP. Pony engine to run hydraulics should be around 120 HP. Horsepowers are estimated until we get better information.  Serviced and ready to run.
Horsepower : 860
Type : Tub Grinders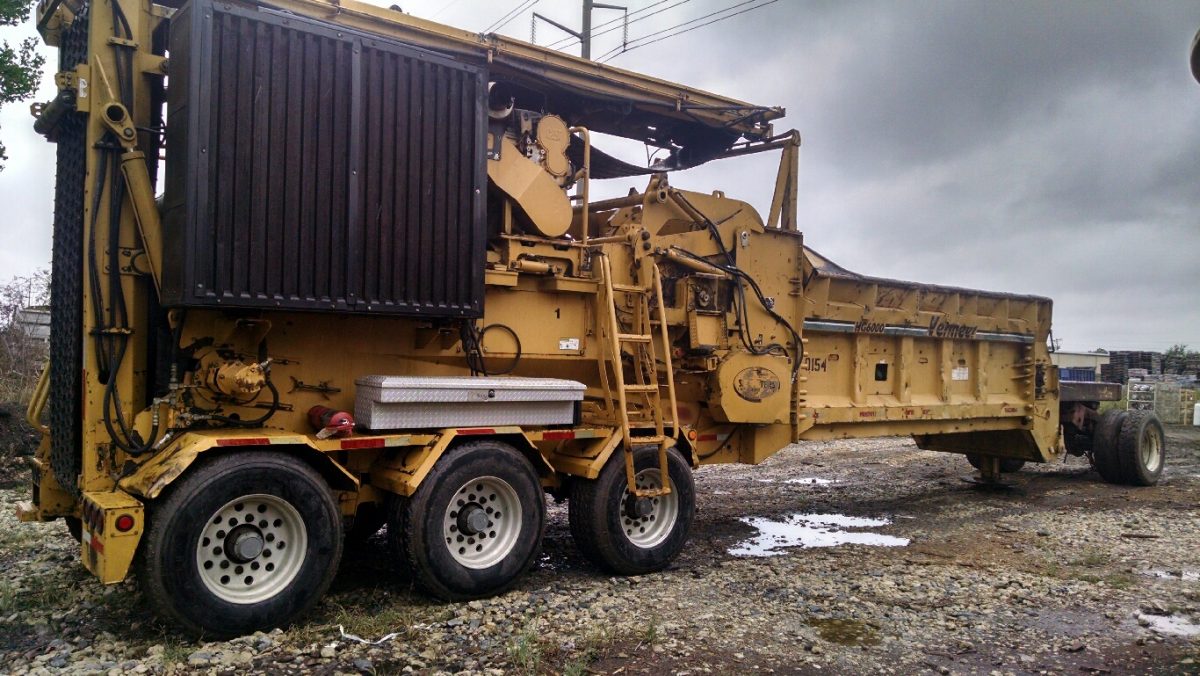 Reversing fan, remote, hpto clutch. Mill bars are loose now but still works.   Magnet. Newer feed roll. Conveyor belt has a hole but is newer too. Roadworthy except for a couple of tires. We only use it on the yard. Considering offers.
Horsepower : 630
Type : Horizontal Grinders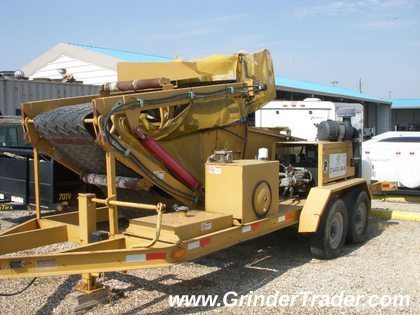 Packer 750 Horizontal Grinder, 6 Cyl Diesel water cooled low oil/water protection. Radio remote controlled. Magnet.  1.1 yard 72″ x 26″ hopper. Good for C&D or new construction debris.  Will take concrete block (will NOT take big chunks of concrete).  Optional 2009 3/4 ton truck 2×4, with dump insert and 52,000 miles is negotiable.
Horsepower : 125
Type : Horizontal Grinders